In a world...with Source-Connect...

Voiceover
—
Dylan's voiceover credits span animation and commercial clients including Disney, Nickelodeon, Fox, ABC, Sears, Dunkin Donuts, Facebook Watch, and AMPM, as well as multiple leading and supporting roles in video games, narrative podcasts, audiobooks, motion capture, and film work for Oscar-winning director Marshall Curry.

As a singer-songwriter, Dylan has performed headlining and backup vocals for several international Live Nation concert tours with both pop and hip hop acts. His recent independently produced record, Confluence, debuted on the iTunes Pop Chart at No. 20.

Dylan is equipped with a broadcast quality soundproof home studio, with live session capabilities.

Take a listen, and let me know how I can lend a hand...I mean, a voice.
Select Clients: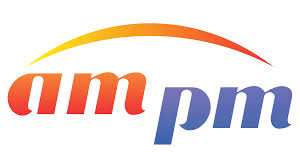 Commercial
Animation
Audiobooks
Thriller - Male/Female Dialogue

Autobiography - First Person

Young Adult (Middle Grade) - Multiple Characters


Non-Fiction - Self-Help

Non-Fiction - E-Learning


Studio Specs
My soundproof, broadcast quality Los Angeles-based studio is equipped with:
Sennheiser 416

Shure SM7b
Scarlett 2i2 interface
Mutiple recording & editing softwares
Various upload formats
I can connect remotely & readily with clients via:
Source-Connect
ipDTL
Blue Jeans
Phone Patch
Skype
Zoom