What's kickin', little chicken?

Projects
—
Now Available! Click below to snag the 2020 original cast recordings of Dylan's recent shows, Black Friday and Starry.

—
Royalties Premieres on Quibi (June 2020)
Dylan guest stars on Quibi's new musical comedy series
Royalties
directed by the legendary Amy Heckerling, and starring John Stamos, Jennifer Coolidge, Mark Hamill, and Darren Criss. All episodes are available to stream now.
Digital Sky Narrative Podcast (April 2020)
Dylan lends his voice as part of the cast of the narrative podcast series
Digital Sky
, premiering April 28, 2020. As a new anthology podcast series in the tradition of
Black Mirror
and
The Twilight Zone
,
Digital Sky
is an episodic adventure with twisting tales about the apps that control our lives, and the power of social media obsession.
Ovation Award Nomination (November 2019)
The L.A. Stage Alliance has honored Dylan with an Ovation Award nomination for Best Featured Actor in a Musical for his work in last season's
Ragtime
at the Pasadena Playhouse. The awards ceremony is slated for January 2020 in downtown Los Angeles.
Dylan at NYC's Summerstage (October 2019)
As part of 2019's annual Elsie Fest, Dylan will perform with the original cast of
A Very Potter Musical
. As the premiere music festival celebrating songs from the stage and screen, Dylan joins a lineup including Cynthia Erivo, Gavin Creel and Michael Feinstein at Summerstage in NYC's Central Park on October 5th.
Starkid presents Black Friday (November 2019)
For a limited six-week engagement beginning this Halloween, Dylan returns to his Starkid roots, performing in the all-new horror musical comedy
Black Friday
. When the holiday season's hottest new toy, the Tickle-Me Wiggly, hits the shelves on the shopping day from hell, the city of Hatchetfield goes mad for it. Literally.
Black Friday runs October 31st through December 8th at the Hudson Theatre in Hollywood.
Stage Raw Best Supporting Actor Nomination (August 2019)
Recognizing achievements in intimate theatre in Los Angeles, Stage Raw has nominated Dylan for a Best Supporting Actor Award for
Everything That Never Happened
at Boston Court Pasadena!
Starkid Homecoming at the Theatre at the Ace Hotel (July 2019)
Celebrate Starkid's 10th Anniversary for three nights at Los Angeles' Theatre at the Ace Hotel. Join us the weekend of July 25th for a special concert featuring nearly every member of Starkid and music from all original shows since 2009.
Ragtime now a Los Angeles Times Critics' Pick (January 2019)
The Los Angeles Times
calls
Ragtime
at the Pasadena Playhouse, "glorious," and, "a stunning revival." Catch me as Younger Brother in a performance the
Times
calls, "strikingly idiosyncratic" now through March 9th. Tickets and more information are at the
Pasadena Playhouse website
.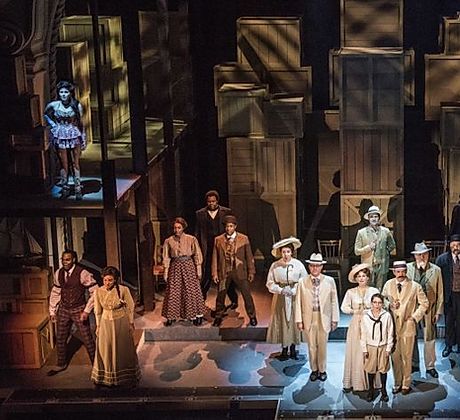 Everything That Never Happened
(August 2018)
This fall, catch Dylan the world premiere of Everything That Never Happened, a provocative new work that lives in the gaps of Shakespeare's classic, The Merchant of Venice, to expose the realities of Jewish history. A fresh, time-bending story rich with humor and heartbreak, Everything That Never Happened is a play about disguise, assimilation, pomegranates, and everything Shakespeare got wrong. Tickets and more information available at Boston Court.